Aerial and Satellite Photographs of the Republic of Panama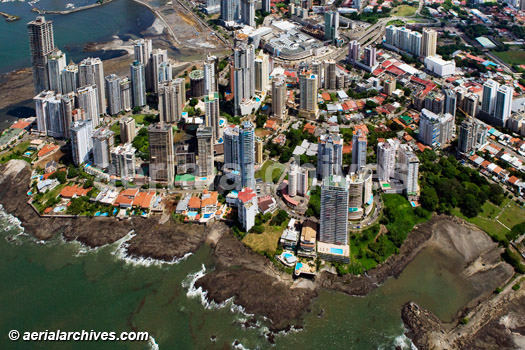 Aerial of waterfront residential towers
in Panama City, Panama
Image ID: AHLB5156
© Herb Lingl/aerialarchives.com
Terms of Image Use | Immediate License
Feedback
The aerial photography library of Aerial Archives contains an extensive selection of aerial and satellite photographs of the Republic of Panama, including Panama City. Additional aerial photographs of Panama City are available for review at aerial photographs of Panama City.
This aerial photography collection includes oblique aerial photographs of Panama City, Panama, including aerial views of downtown Panama, individual corporate headquarters, the surrounding communities.
Also available are numerous aerial photographs of the individual buildings in downtown Panama City, the Panama Canal and aerial photography of the Balboa Port, Panama's primary port.
The collection also includes aerial photographs of the major Panama freeways and other Panama urban and geographical features.
Aerial Photograph of a Panama Beach on the Pacific Ocean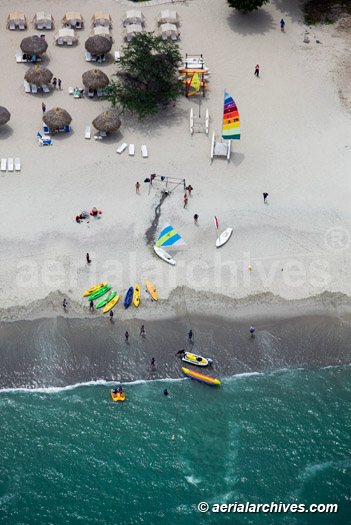 Panama beach on the Pacific Ocean
Image ID: AHLB5183
© Herb Lingl/aerialarchives.com
Terms of Image Use | Immediate License
Feedback