Aerial Photographs Of San Luis Obispo County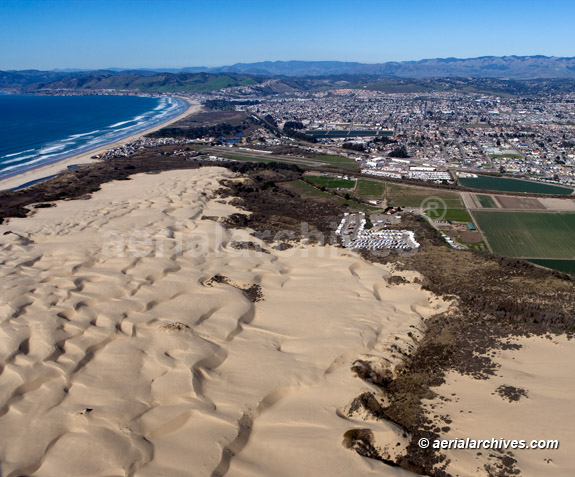 Aerial view of Pismo Beach dunes and the
City of Oceano, San Luis Obispo county California
Image ID: ALHB4607
© Herb Lingl/aerialarchives.com
Terms of Image Use | Immediate License
Feedback
Aerial Archives creates custom aerial photography of San Luis Obispo county, California and its library contains an extensive selection of aerial photographs of San Luis Obispo, California.

The existing collection includes oblique aerials of the entire San Luis Obispo County including views of each of the individual cities and townships of San Luis Obispo County.

Among the aerial photographs included in this collection of aerial photography are aerials of Pismo Beach, Oceano Morrow Bay and San Luis Obispo.

The archive also contains a comprehensive collection of vertical (straight down) San Luis Obispo County aerial photography including aerial photos of San Luis Obispo County both in color, infrared and black and white.
Aerial Photographs of Diablo Canyon Nuclear Power Plant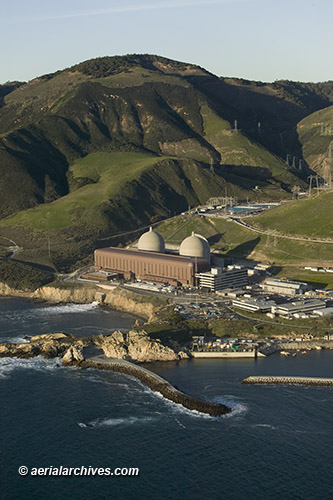 Aerial view of Diablo Canyon
Nuclear Power Plant
Avila Beach, California
Image ID: AHLB5108
© Herb Lingl/aerialarchives.com
Terms of Image Use | Immediate License
Comment in Blog