Aerial Photographs of Valle de Bravo, Mexico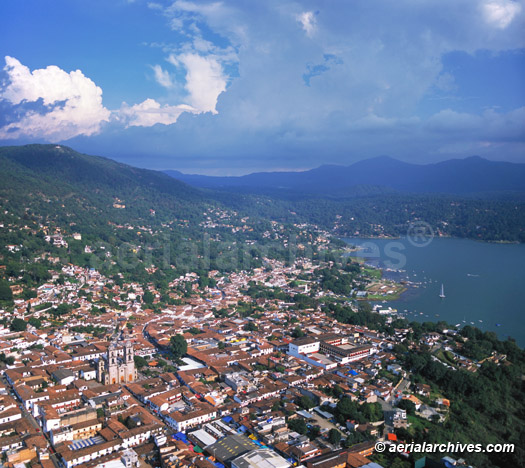 Aerial of Valle de Bravo, Mexico
and Lake Avandaro
Image ID: AHLB5053
© Herb Lingl/aerialarchives.com
Terms of Image Use | Immediate License
Feedback
A broad and diverse selection of aerial photographs of Valle de Bravo, Mexico is represented in the library of Aerial Archives.
This collection of aerial photography includes oblique aerials of the entire city limits of Valle de Bravo including views of each of the major roads, intersections and other features.
The archive also contains a comprehensive collection of vertical Valle de Bravo aerial photography including aerial photos of Valle de Bravo both in color and black and white.
The aerial photograph of Valle de Bravo, Mexico shown above is available for immediate online license or, to obtain it optimized to your needs please contact Aerial Archives directly and reference the ID number in the caption to the photograph.
For specific requests for Valle de Bravo aerial photography please contact Aerial Archives research.