Herb Lingl | Epson Aerial Photographer of the Year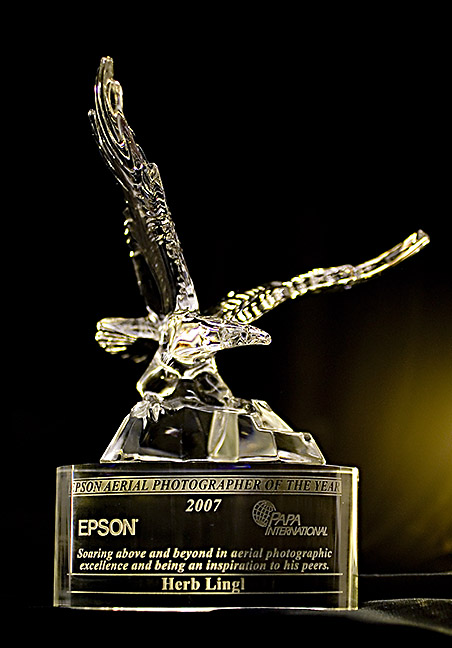 Herb Lingl | Epson Aerial Photographer of the Year
Image ID: AHLC3001
© Herb Lingl/aerialarchives.com
Terms of Image Use
Herb Lingl is named Epson Aerial Photographer of the Year for 2007.
The award was presented to Lingl at the annual conference of the Professional Aerial Photographers Association. It recognizes Lingl for his aerial photography and for his contribution to the profession of aerial photography.
For additional information, please contact Aerial Archives.