High Resolution Satellite Imagery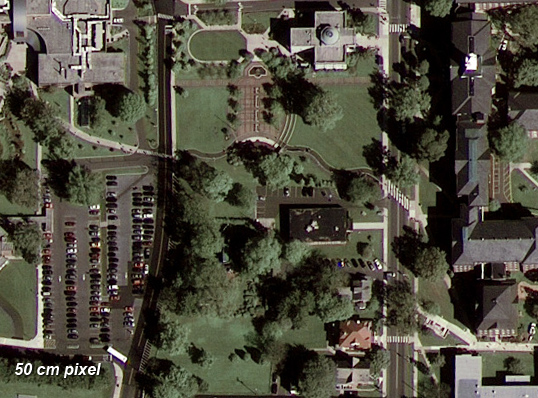 50 cm Pixel Satellite Image
Resolution Sample
Image ID: ALHS2002

Aerial Archives provides satellite imagery for all areas of the globe including the high resolution satellite imagery collected by the Worldview and Quickbird satellites and georeferenced satellite imagery for most major cities of the world. Aerial Archives also delivers imagery collected by the various Landsat satellites and declassified satellite imagery collected by military satellites.
Resolution that can be delivered begins at a 50cm pixel. This imagery is suitable for enlargement in print up to 1" = 170'. For higher resolution imagery, please consult our aerial photography archive.
High resolution satellite imagery can be the ideal solution in instances where imagery that is more recent than aerial photography is required. For certain portions of the world, it is possible for Aerial Archives to deliver satellite imagery that is only days or a few weeks old. In addition, high resolution satellite imagery can be an excellent solution when imagery of remote locations which are not covered often by aerial surveys is required. Finally, high resolution satellite imagery can provide an excellent additional supplement to historical aerial photography, particularly for imagery from 2002 forward.
Satellite photography delivered by Aerial Archives can be provided as digital files delivered via the internet, on harddrive or disk, and as prints or murals, including very large displays with complete mounting and finishing services.
1 Meter Pixel Resolution Satellite Photography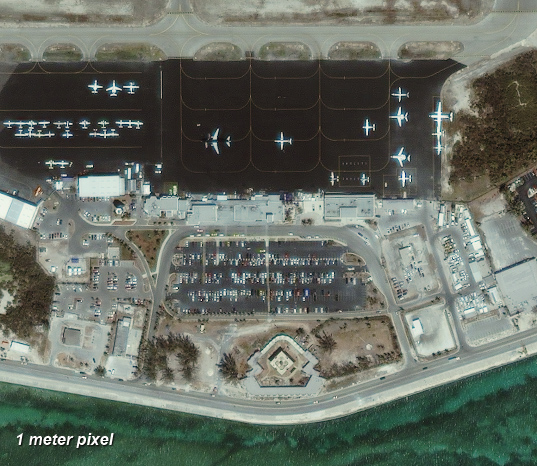 1 Meter Pixel Satellite Imagery
Resolution Sample
Image ID: ALHS2003

The image above is an illustration of satellite imagery with a 1 meter pixel resolution, suitable for enlargement in print to a scale of about 1"=335'.
Declassified Military Satellite Imagery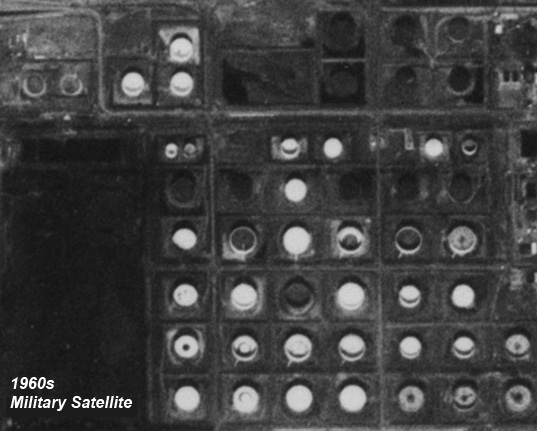 1960s Military Satellite Imagery
Resolution Sample
Image ID: ALHS2001

This declassified military satellite imagery is available for many parts of the world. When you need historical imagery of remote locations this can be a very useful option. For additional information on the satellite imagery available for your project contact us.

For historical research of satellite imagery, we recommend that you use the research request form. Additional information about the process of researching historical satellite photography for your location is available at aerial photography research.